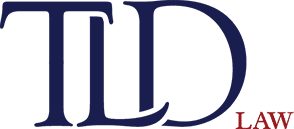 Hello and Welcome to TLD Law!
Rippetoe Law, P.C., is now TLD Law. Mr. Rippetoe is deceased and his law practice has transitioned to TLD Law.
TLD Law is a premier full service law firm with offices in Irvine, Long Beach, Beverly Hills and Downey to serve you.
TLD Law will continue to offer the premier litigation services provided by Rippetoe Law, P.C., as TLD Law can handle your
construction defect, business, public entity legal matters either on-going or newly developed.
Please contact TLD Law's partner Shannon Jenkins for an introduction to TLD Law and how we can assist you.
Ms. Jenkins can be reached by calling TLD Law at (949) 756-0684.